$ 19,900.00
More Information
This parcel is located in the stage coach trails area, a great area surrounded by beautiful mountains. The property itself is flat and has great access. Imagine Off grid living, build a second home, or use as a base camp for exploring the beautiful area, foe hiking in the nearby mountains, horse riding, a trip to beautiful Lake Havasu or visit the city of Bullhead & Kingman and Lake Havasu City.
Feel the spirit of the Wild West, go see old copper mines & Ghost towns. Property is located in Stagecoach Trails Subdivision/Santa Fe Ranch, south of the nearby city of Yucca, which lies directly between Las Vegas and Phoenix.
Yucca lies southwest of Kingman, just east of the southern section of the Black Mountains and west of the Hualapai and McCracken Mountains in the Sacramento Valley. You reach Yucca via the interstate 40, check out also the traditional Route 66 and don't forget the Grand Canyon! To see whats possible make sure you have a look at the nearby Stagecoach Trails Guest Ranch.
Massive 40.05 Acres, Flat terrain, nice area, incredible views of surrounding mountains, clear skies, sunny weather, Great Investment!
Here is some additional information for you:
100% of the water rights for each parcel are conveyed to every Stagecoach Trails property owner. Water for your Stagecoach Trails parcel is to be provided by individual wells on your own parcel at your cost. We dont know about any restrictions the use code says its vacant land/undetermined.
The zoning at Stagecoach Trails is currently AR-36. This means the property is zoned Agricultural-Residential and allows one residence per 36 acres. Currently, the approximate annual property taxes on a 40 acre ranch parcel at Stagecoach Trails calculates to run a little over 1% of the purchase price per year.
For more detailed information and a faq see the website of the developer below, currently they are selling cheapest property (all properties have 40acres) for $ 30.000 up to $ 136.000.
The property closest to our property is sold for $ 35,900
Property Details:
State: AZ
County: Mohave
Subdivision: Stagecoach Trails
Size: 40.05
Zoning: Residential/Agriculture
Terrain: Level to sloping
Road Access: Dirt / Gravel Road
Power: In the area or alternative
Water: Would be Well
Time limit to build: None – hold as long as you want
Annual Taxes: $159.76
Property Location: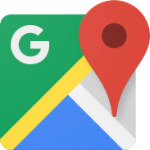 Map: Click Here to View in Google Maps
Pricing Information
Purchase Price: 
$19,900
Interest Rate: 
10%
Down Payment: 
$3,500
Total Monthly Payment:
$303.82
Loan Term: 
72 Months
Doc Fee:
$250.00
Discounted Cash Price: Make Offer!
Contact the Seller: Brandon Koon
Flag Ad
This Ad has been viewed 698 times.